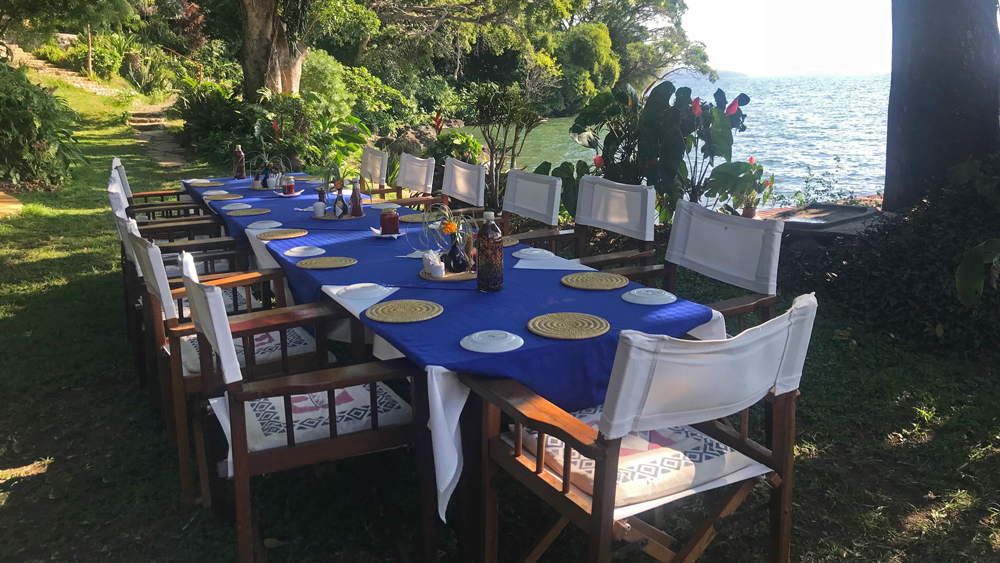 Enjoy our tasty meats and our Catch of the Day perfectly cooked by our chef, together with the freshest salads from our own permaculture garden. Your aperitif in our cosy bar and lounge enjoying views over the garden to the lake and your sundowner on a rock, high above the lodge, with stunning views over the island.
We pride ourselves at Mfangano for our fresh, homegrown produce. Leafy salad greens picked from our permaculture garden are lunchtime favourites, while Moringa or mint leaf teas make lovely additions to the teatime offering. We have a flock of chickens at our second permaculture farm, which is just a few kilometers away in Sena Village – who provide us with huge yellow-yolked eggs for breakfast and baking.
Of course an island staple is fish. Most of Mfangano's islanders rely heavily on the tiny Lake Victoria Sardine, which they sun-dry in order to preserve for future consumption. However, at the camp we love nothing more than freshly caught Nile Perch – which is grilled or baked to perfection by our chefs. A delicious accompaniment to the fish (or any meal really!) is chef Tom's famous sweet chilli sauce; it's addictive.